Message from Rotary International President 2023-24
Saturday, 1 July 2023
---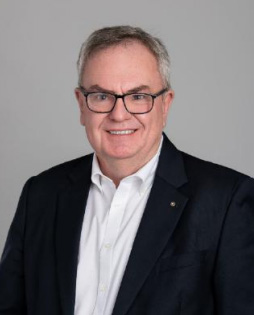 Dear Club Officers,
I congratulate you on your installation as a club officer for 2023-24.
You have been handed the reins of leadership at a historic moment. In the wake of the COVID-19 pandemic, more people than ever feel hopeless. Many have lost people close to them. Social networks have been uprooted and divisions have grown wider as opportunities for connection have been lost.
Rotary's ability to create lasting change begins with the bonds we form with each other. This year, I need your help to ensure the bonds between our fellow Rotary members are strong enough to bring hope to those who need it most.
Join me in making Rotary a source of strength for all of those, both within and beyond our membership, who feel they have lost hope. Let this be the year we Create Hope in the World, and let Rotary be known as an organization that takes care of its members as well as the people we serve.
It is within your power to help bring peace and soothe those afflicted by conflict, both in their communities and in themselves.
I look forward to working beside you as we come together to Create Hope in the World.
Warmest Regards,
R. Gordon R. McInally
President, Rotary International 2023-24